Detachable shoulder strap, metal coloring and sweat-proofing, and not easy to fade, small and cute,
and the body of the body to bring greater bearing capacity, improve the practicality, the button is more secure
A variety of color stitching, fashion is not unexpected, the oil edge hit color, more beautiful fashion
Although the capacity of the bag is not large, it is possible to put down everyday products such as lipstick, cell phone and paper towel.
The youthful styling is suitable for use when going out to play.
size: L10*D5*H8 cm
Gender: female
Style: square package
Color: blue or custom
Texture: pu
Hardness: hard
Decorative flower
Shape: dumplings
Sandwich: none
Suitable for: leisure occasions
Pattern decoration: flower
Lining Material: polyester
Closure type: buckle
Popular elements: hit color, stitching
Internal structure: certificate bag
Shoulder strap style: one
Backpack way: cross bady
Whether it is foldable: no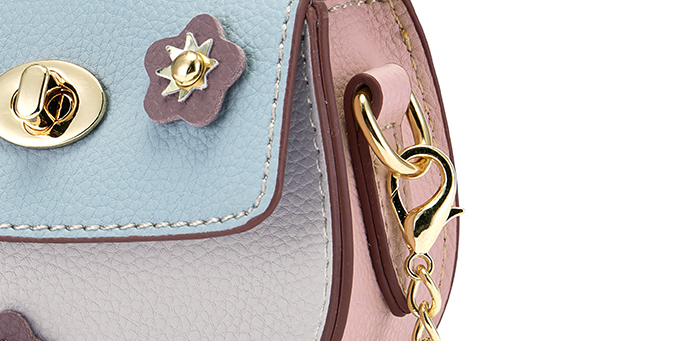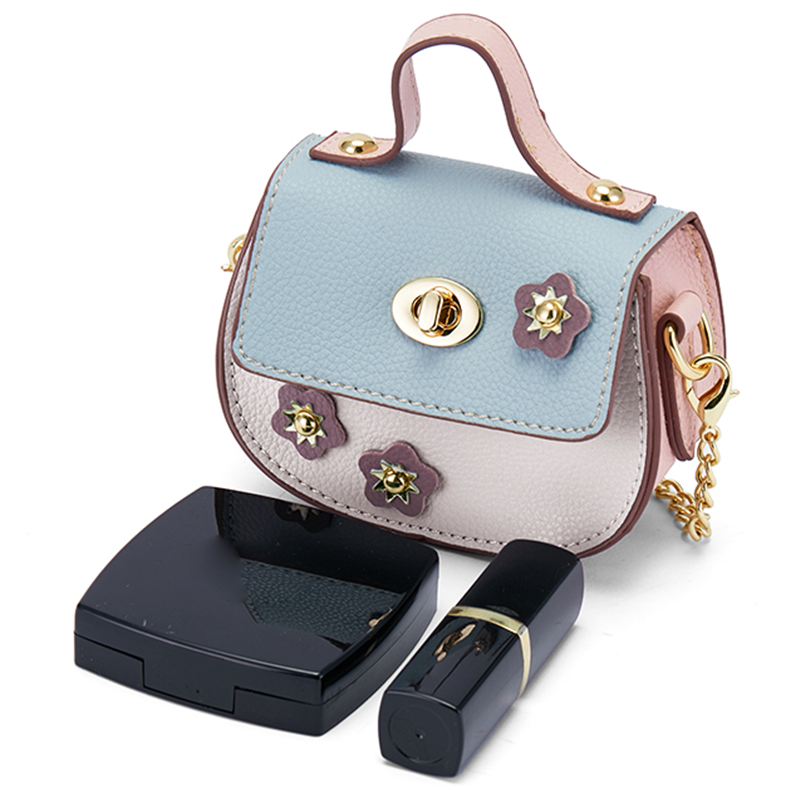 Company Information
Our company established in 2005, we produce a wide selection of bags, wallets and purses - both men's and women's.
We have our own sample room with 20 permanent staff, who can create up to 20 new designs a day.
The company also has a small design team, which is constantly developing new ideas, researching new materials and hardware.
Our new showroom is approximately 800 square meters.
New and existing customers are always welcome at our impressive new premises,
where we very much look forward to greeting you.
PRODUCTOS POR GRUPO : Pantalón > Bolsas de hombro